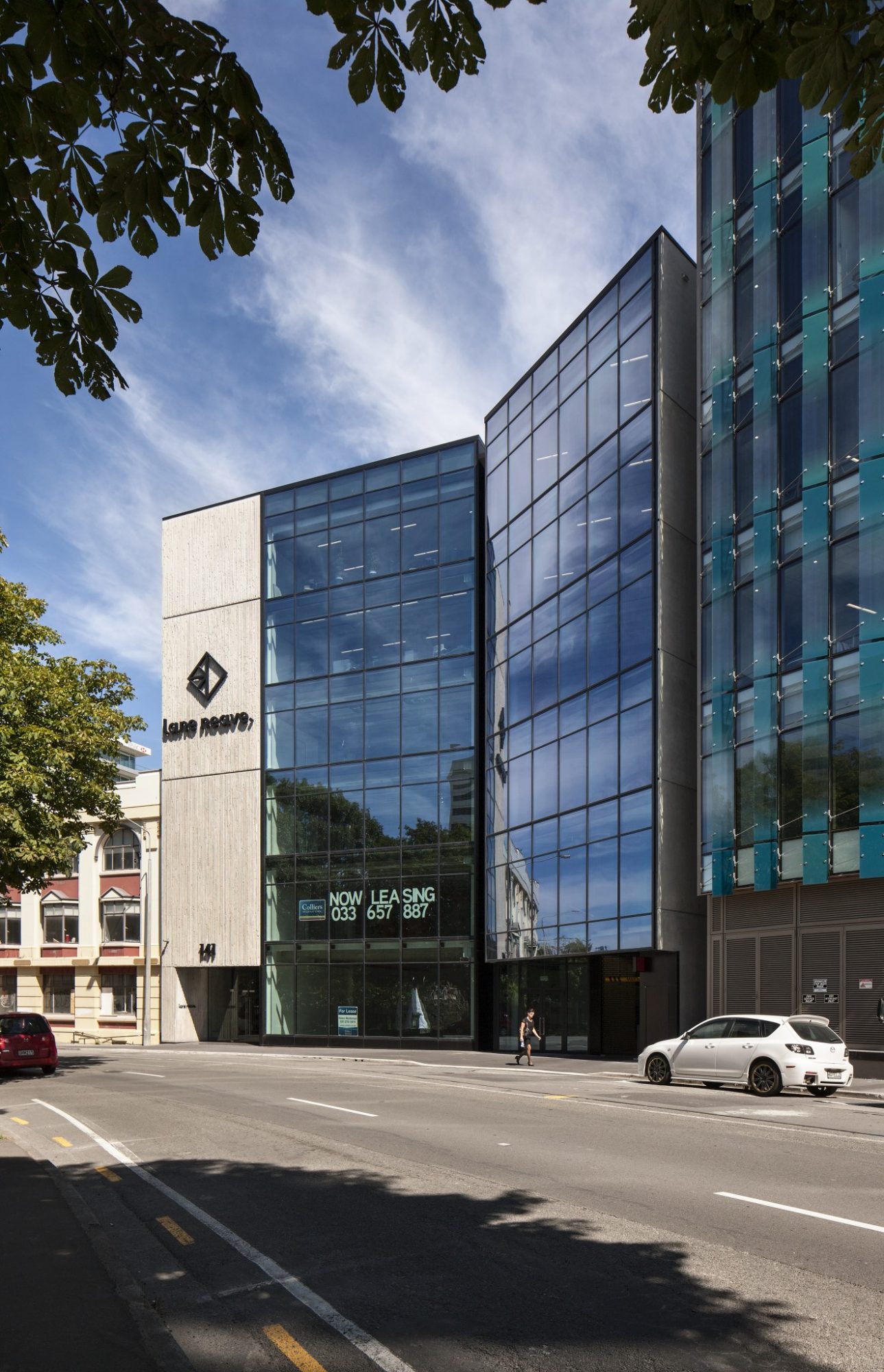 The Lane Neave building at 141 Cambridge Terrace grabbed one of the top awards when the region's best commercial architecture projects were celebrated at the recent Canterbury Architecture Awards.
This is what the judges said:
The Lane Neave building is a subtle and sophisticated contribution to the array of new commercial buildings west of the Ōtakaro-Avon River. The building acknowledges the city's once formidable modernist past while clearly belonging to its own time.
A glass curtain wall, angled to address the river and a bend in the road, defines the main façade while inside and out, ribbed, fair-faced concrete panels are consciously applied for decorative effect. The interior material palette is understated, which emphasises the drama and generosity of the two atria, where twining plants contrast with the solid and sculptural main stair.
In a city that will see many concrete, steel and glass buildings emerge in the post-earthquake cityscape, the elegance and restraint of Lane Neave marks it out as something special.
Click here for other General News articles.